Charleston Sightseeing Tours
Land Tours & Sightseeing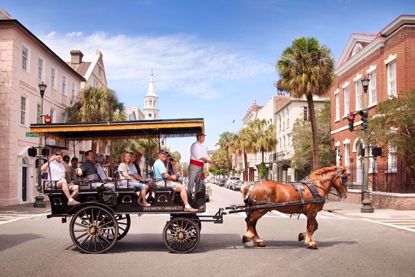 The rhythmic beat of hooves will take you back to Charleston's Colonial and antebellum eras. Led by entertaining Confederate uniformed guides, a horse-drawn Old South Charleston Carriage Tour reveals more than three centuries of the Holy City's intriguing history.
Water Activities & Cruises Be your own captain as you tour Charleston Harbor driving your own speed boat! Experience the thrill of a lifetime on the Charleston Speed Boat Adventure Tour. A guided and narrated Charleston Harbor tour with a twist...
Walking & Biking Tours